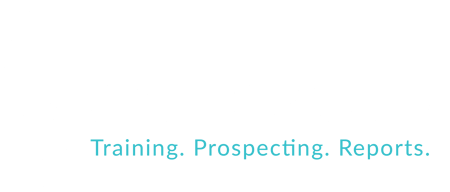 Partnering with White Glove to Power Advisors to Success
Looking for a program to grow your business- and transform your practice? Stonewood Financial delivers industry-leading Tax & IUL programs that take you from "nice to meet you," to "nice doing business with you." With Stonewood Membership, you'll access:
Prospecting + Marketing

|

Turn-key tools for group events, digital marketing and client meetings
Analysis + Reports

|

Client report software to analyze taxes, income and wealth across financial strategies
Training + Coaching

|

Access to the industry's top sales messaging and training events
Learn more about our programs below.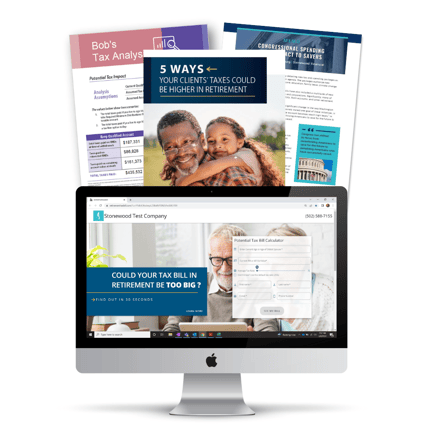 Looking to incorporate IUL into your practice, or expand your life production this year? Our IUL Tools deliver targeted tools to position IUL as a savings vehicle - to active savers and Baby Boomers alike. Client analysis software, marketing programs, and comprehensive training are all part of IUL Tools membership.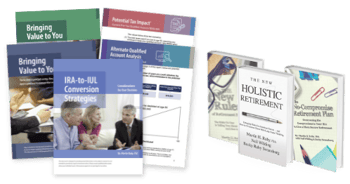 For advisors who are serious about growing their practices with the complete tax-free story, Premium+ delivers Roth and IUL tools to transform your business.
Access all of Stonewood's client software, marketing programs, and training - PLUS the Retirement Tax Bill list builder + lead generator tool.
Coming Soon to Premium+:
Legislative Risk Toolkit, FIA+IUL Optimizer, AG 49-A Survival Kit, Estate Tax Toolkit.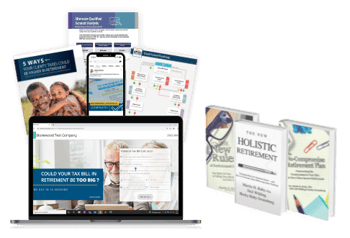 Looking to take the Roth conversion story to the next level? Our Roth Tools deliver list building and lead generation tools, marketing resources, and client analysis reports to help you attract prospects and convert them into clients. These customized, turn-key tools are perfect to drive growth for your practice.

Coming Soon to Roth Tools:
Legislative Risk Toolkit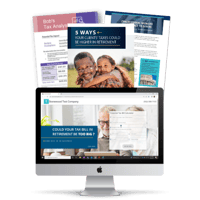 "My production has skyrocketed, and it's all thanks to these Stonewood reports. I am closing more business than ever."
"I follow a lot of experts in the field. But I can say without hesitation: I am getting the most practical, hands on knowledge for my appointments from Stonewood. And my production numbers show it!"
"Thanks for the coaching yesterday. Afterwards, I rethought how to approach the meeting, and the client ended up being wowed. He's converting $50k a year for the next 5 years. This is my biggest case EVER."
"Honestly, after this training, I feel like my life production goal of $400k this year is too low. I plan to do a lot more business in the months ahead. This is the most optimistic I've felt in ages!"