A practice transformation conference
February 25

|

Louisville, Kentucky
Innovate IUL brings together our industry's sharpest minds, top-converting sales tools, and most powerful insights for a day of learning sure to transform your practice. Learn how to grow your practice with Stonewood's New Holistic approach, uniting market, income and taxes into a powerful (and persuastive) new retirement planning strategy for your clients.
If you attend one conference in 2022, make sure it's this one.
Sponsored by: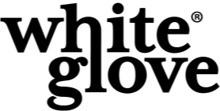 Hear from our industry's leading trainers on ideas sure to move the needle for your practice.

Space is limited.


Register Today.
We process registrations in the order they are received.